Rev. Kent E. Holmes
Pastor
I was born, raised, and educated in Southern California.  A birthright Presbyterian, I literally grew up in the church as my Mom was a church secretary. I graduated from California State University, Fullerton, with a B. Mus. in Organ Performance and Choral Conducting.  After graduation, I spent three years in the U.S. Army as a Special Agent in Military Intelligence. Upon my discharge, I entered Fuller Theological Seminary and graduated with an M.A. in Theology. I served churches in Southern California and Michigan as a Christian Educator.  In 1980, I traveled to Richmond, IN, to attend the Earlham School of Religion (Quaker) where I completed my M. Div. with an emphasis in Peace and Justice Studies.  I was ordained as a Minister of Word and Sacrament in The Presbyterian Church (USA) in 1986.
A 19-year ministry as pastor of The Presbyterian Church of Punxsutawney, PA,  (Yes, the home of Punxsutawney Phil!) began in 1991.  I "officially" retired early in 2010 when we left Punxsy and moved to Lancaster County. I've been serving as the pastor of Bethany since the spring of 2011.  The year 2016 marked my 40th anniversary in ministry.
I'm married to The Rev. Dr. Erin Cox-Holmes, who is the Executive Presbyter of Donegal Presbytery.  Erin and I met while we were both at Earlham and we married in 1984.  Erin is a Southern California native, as well.  We have two children: Graham (30), a Clinical Therapist, and Meredith (22), a Senior at Elizabethtown College. We currently reside in Lititz.
In our free time, Erin and I museum hop, hike, attend orchestra concerts and plays.  We're avid movie goers, too – in the congregation I'm known for my frequent movie reviews. We also like to "veg-out," and read mysteries.
Derek Martin
Director of Music/Organist
Derek holds a BSE in Music Education from Millersville University and an M.A. in Music Education from Boston University.  Derek is currently our Director of Music/Organist, after having served as Bethany's Organist since 2010.  He is a freelance performer, educator, and conductor in the Lancaster community, music directing for area groups such as Ephrata Performing Arts Center, Susquehanna Stage Company, Popovsky Performing Arts Studio, and Cavod Theatre.  He is currently employed as a substitute teacher and works with OperaLancaster as their Chorus Master.
Eva M. Lauer
Office Assistant
Eva manages the day-to-day office details and coordinates the build usage. When she's not in the office she is pursuing her crafting.  She is an avid knitter with a flourishing cottage industry!  Her main passion, though, is her Grandson, Xavier.  Eva is also a member of the Board of Deacons, and active in Scouting.
James W. Grossman
Sexton
Jim has been an active member of the Bethany community since his return from service in Vietnam.  An integral part of the overall life of the church, Jim directs the Boy Scouts, and is a member of the Board of Deacons.  He is also "Chief Cook and Bottle Washer" for our monthly Men's Breakfast Club.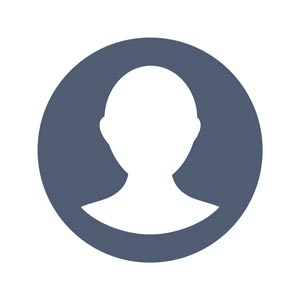 Michael Fleckenstein
Custodian
Mike has been the Custodian at Bethany since 2011. He keeps our building spotless and our floors shining.